SHOTGUN SHOOTING RANGE
There are 3 major disciplines of competitive clay pigeon shooting (shooting shotguns at clay targets).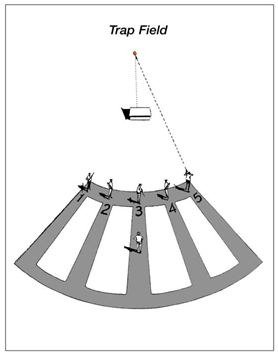 1. TRAP SHOOTING
In trap shooting, the target are launched from a single "house" or machine, generally away from the shooter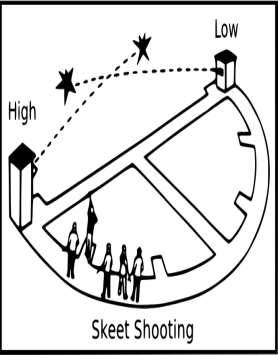 1. SKEET SHOOTING
In skeet shooting, targets are launched from two "houses" in somewhat "sideways" paths that intersect in front of the shooter.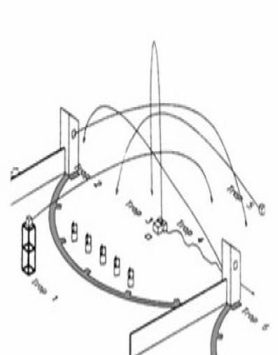 1. SPORTING CLAY
Sporting clay includes a more complex course, with many launch points.
ARMS AND EQUIPMENTS
Trap shooting is typically shot with a 12 gauge shotgun. Smaller gauge firearms (e.g. 16, 20, 28 gauge) can be used, but no allowance is given. Trap shooting is shot at either single or double target presentations. This refer to the number of clay targets which are launched simultaneously.
Shotguns used in trap shooting can differ from field and skeet guns in several ways and normally are designed with a higher "point of impact" as the targets are intended to be shot as they rise.
Common accessories include wearing a vest or pouch that will hold at least 25-50 cartridges or "shells" for single and/or double events. Eye and ear protection are required. Shooting glasses may be something as simple as the eyeglasses or sunglasses one presently wears.
TYPES OF SHOTGUN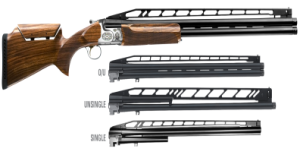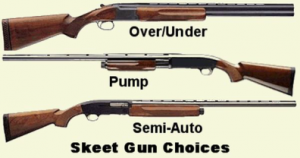 PIGEON CLAYS & MISCELLANEOUS